exploring Sydney Harley Davidson – Delegates 24.09.23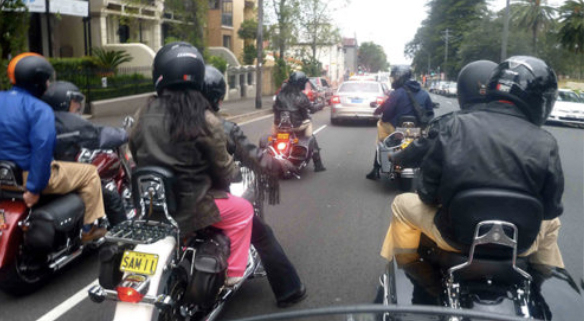 Troll Tours Pty Ltd
The exploring Sydney Harley Davidson tour was for a small group of Singaporean delegates. They are in Sydney for a look around with the view to bringing 110 people with them, later in the year.
Our Harley Davidson riders picked them up from Kirribilli and showed off our beautiful city.
Kirribilli
Firstly, they rode past Kirribilli House. Kirribilli House is the secondary official residence of the Prime Minister of Australia. After that, they rode around the corner to Jeffrey Street Wharf. From here, the views across Sydney Harbour towards the Sydney Opera House and the CBD are magnificent. In addition, it also has an up-close view of the side and underneath of the bridge. A perfect place to stop for photos. It's where this photo was taken.
The Kirribilli Loop
Next, they rode under the north side of the bridge and continued on their tour. The underside of the northern end of the SHB – Sydney Harbour Bridge – is very interesting. The Kirribilli Loop was finished by riding past Luna Park and the North Sydney Olympic Pool.
Blues Point Reserve
Continuing on, they rode on through Milsons Point, did a left hand turn and rode up a few streets. This lead to Blues Point Reserve. The views over Blues Bay towards the Sydney Opera House, the Harbour Bridge and the CBD are just stunning. All the more stunning because of the lovely weather. Another perfect place for photos. So far, the exploring Sydney Harley Davidson tour was fun and memorable.
Barangaroo
Then, it was over the Sydney Harbour Bridge and into the comparatively new development of Barangaroo. A spectacular transformation from a disused container terminal on the edge of Sydney's CBD into a spectacular 22-hectare waterfront precinct. This leads past the into the Rocks which is the birthplace of modern Sydney.
The Rocks
Further on, our Harley Davidson riders rode them around the most historic place in Australia. The Rocks is a neighbourhood of historic laneways in the shadow of Sydney Harbour Bridge. The Rocks became established shortly after the colony's formation in 1788 so it is the oldest residential, developed area in Australia – the birthplace of modern Sydney. With the arrival of European settlers in 1788, it was here that the convicts first set up house and shop.
Harbour Bridge Southern Side
Along Hickson Road, under the southern end of the Sydney Harbour Bridge, what a wonderful view! They continued further along and they came close to the Sydney Opera House from a different angle. Even as "forever Sydneyites" we never get tired of looking at the Opera House. However, the hour was nearly up so our riders rode through the city and dropped them back at their hotel.
In conclusion, the exploring Sydney Harley Davidson tour was a complete success. Check out some tour ideas here!
https://www.trolltours.com.au/wp-content/uploads/2023/09/exploring-Sydney-Harley-Davidson-dele1.jpg
474
584
Kat
https://www.trolltours.com.au/wp-content/uploads/2016/08/logo.png
Kat
2023-09-30 21:59:18
2023-09-30 21:59:20
exploring Sydney Harley Davidson – Delegates 24.09.23