Johann, Leah, Teresa, Vic 29.06.19 – Sydney scenic trike tour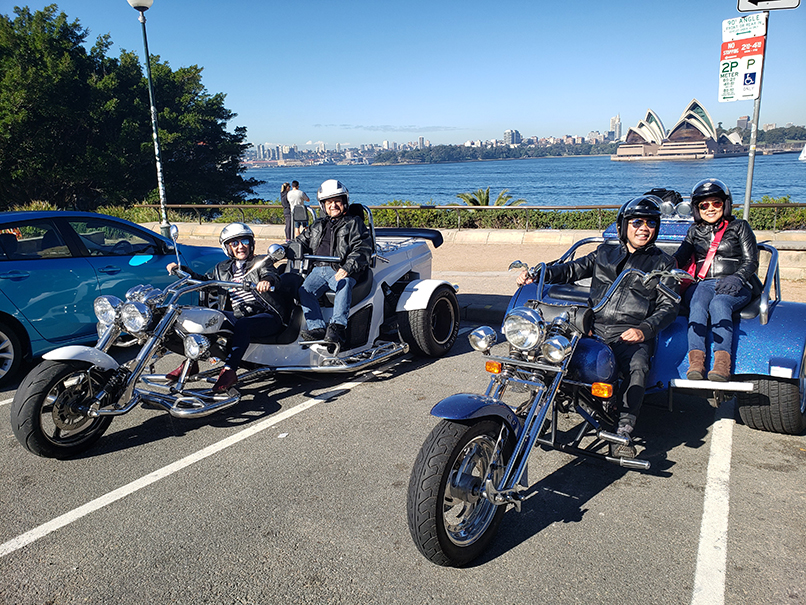 Our passengers wanted to a Sydney scenic trike tour. They are from the Philippines and holidaying in Sydney. Most importantly, our family knew we would give them a great experience and show them the main sights.
Pick up from Bondi Icebergs
Our trike riders, Brian and Kym, picked them up from outside Bondi Icebergs. Firstly, they rode through the city and as usual they received a lot of attention. It is a good way to see the city and for the city to see you. ?
Sydney Harbour Bridge
Next, they rode over the Sydney Harbour Bridge. It is a view and an experience we never tire of. However, make sure you look up to see the arches in all their glory. They are wonderful to look at without the roof of a car blocking the view.
The passengers wanted somewhere with a good backdrop to take photos. For instance, Kirribilli certainly provided the ideal scenery. So they stopped for photos and to admire the view. It is a spectacular view across Sydney Harbour towards the Opera House and the CBD. There is also an interesting perspective to the Harbour Bridge.
The Kirribilli Loop
They continued on, doing what we call "The Kirribilli Loop". This takes us under the north end of the bridge. Pass by the entrance to Luna Park and the North Sydney Olympic Pool. Then it was back onto the Sydney Harbour Bridge. However, time was up so they rode back through the city and back to Bondi Icebergs.
In conclusion, the Sydney scenic trike tour was a huge success. Our passengers loved the whole experience and our riders enjoyed taking them.
https://www.trolltours.com.au/tours-and-prices/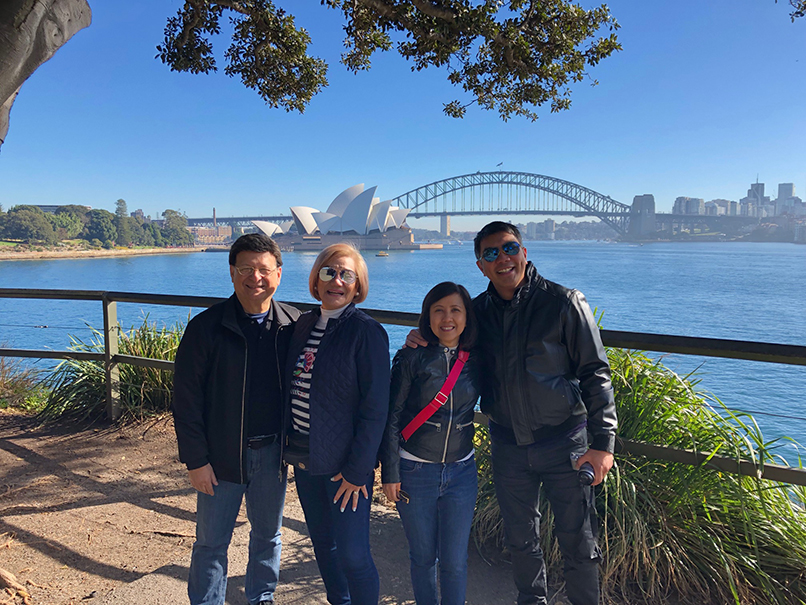 In addition, many people don't know that Sydney Harbour is part of Port Jackson. Port Jackson consists of the waters of Sydney Harbour, Middle Harbour, North Harbour and the Lane Cove and Parramatta Rivers, is the natural harbour of Sydney.
https://www.trolltours.com.au/wp-content/uploads/2019/06/Harley-Sydney-scenic-trike-tour-JoLeTeVi1.jpg
605
806
Kat
https://www.trolltours.com.au/wp-content/uploads/2016/08/logo.png
Kat
2019-06-30 17:25:16
2019-06-30 17:25:38
Johann, Leah, Teresa, Vic 29.06.19 – Sydney scenic trike tour