Eventful 20.12.19 – trikes Harleys Christmas transfer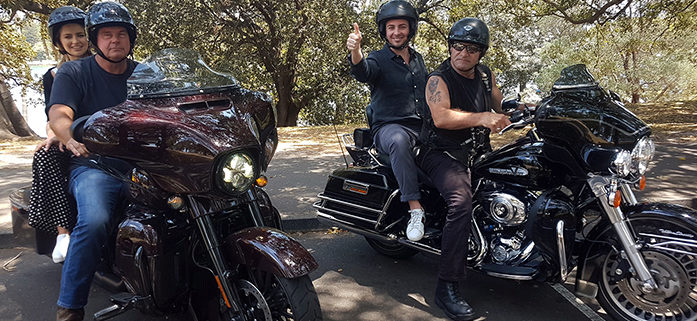 We organised a trikes Harleys Christmas transfer for this company. Many companies want to celebrate a successful year with their employees, which is so lovely. Troll Tours is happy to help in any way we can. So after a few emails to work out the details, we had everything organised.
Oxford Street, home of the Mardi Gras
Two trikes and two Harleys picked up the passengers from their work place at Redfern. Firstly, they rode up Oxford Street, home of the Mardi Gras. It is a very interesting street to ride down, always something to see! In recent years, Oxford Street has garnered a reputation as Sydney's primary nightclub strip.
Harry's Cafe De Wheels, Art Gallery of NSW to Mrs Macquarie's Point
Next, they rode through the infamous Kings Cross, down though Woolloomooloo and past the iconic Harry's Cafe De Wheels. Continuing on, they rode past the Art Gallery of NSW to Mrs Macquarie's Point. The view from here is stunning across Sydney Harbour to the Sydney Opera House and the Sydney Harbour Bridge.
Macquarie Street
After that it was down Macquarie Street, known as the street of Doctor specialists. Because of the proliferation of medical chambers and surgeries, and the presence of a number of medical professional institutions, Macquarie Street was widely known as the Harley Street of Sydney from the late 19th century until recent decades.
Sydney Harbour Bridge and Luna Park
Over the famous Sydney Harbour Bridge (look up and around, it's not often you can see the arches without a roof over your head). However, time was up so they were dropped off at Luna Park. Opening on 4 October 1935, Sydney's Luna Park is a rare surviving amusement park featuring fantasy architecture in the Art Deco style of the 1930s.
Here our passengers would enjoy lunch at one to the restaurants. What a great way to celebrate Christmas and the end of the working year. In conclusion, this trikes Harleys Christmas transfer was a great experience to start the celebrations!
https://www.trolltours.com.au/product/design-your-own-ride/
https://en.wikipedia.org/wiki/Oxford_Street,_Sydney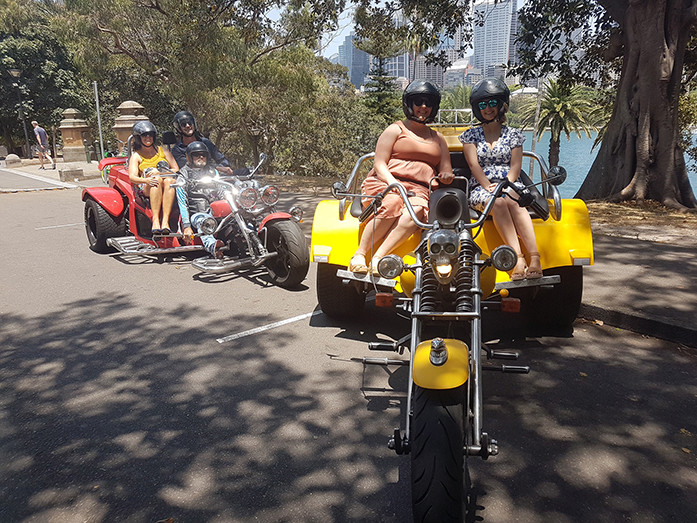 https://www.trolltours.com.au/wp-content/uploads/2019/12/trikes-Harleys-Christmas-transfer-Eve1.jpg
523
697
Kat
https://www.trolltours.com.au/wp-content/uploads/2016/08/logo.png
Kat
2019-12-24 15:27:33
2019-12-24 15:27:47
Eventful 20.12.19 – trikes Harleys Christmas transfer